A place I like to go
There is a place in the north of Singapore I like to go... A bicycle ride away from Yishun and you would have reached Lower Seletar reservoir. There is a bridge that connects Yishun to Seletar Island country club and Seletar Airport. On one side of the bridge is reservoir and on the other side, the sea.
I used to cycle there, to the bridge to sit and relax. Sometimes my bicycle would take me across the bridge and all the way to Jalan Kayu. I was only in secondary school then. I would go there to feel the sea breeze and let my worries melt away.
Now I've moved to Ang Mo Kio and sometimes when I'm driving my Dad's car, I would drop in...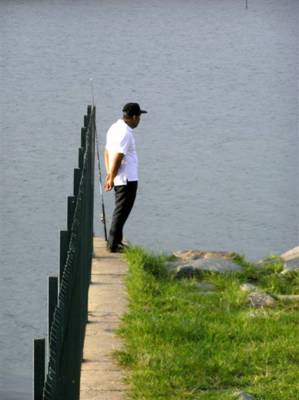 Many people would go there and fish...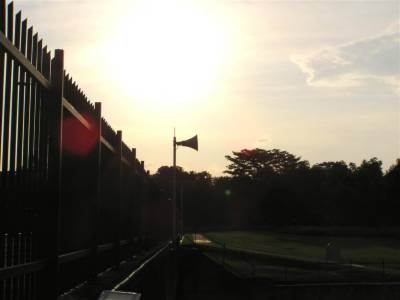 The Tidal gates; used to release reservoir water into the sea to prevent it from overflowing. The horn would be use to warn of the release.

A teenage boy drowned here a week ago. I guess he must have tried to swim from one bank where the fisherman is standing to the far bank where he got pulled under midway.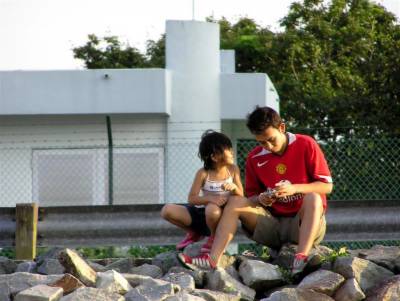 Father and daughter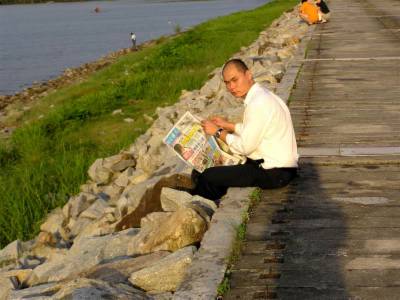 simi? (wassssssssup?)