Cheerleading Photos, 2005
This January I took my Olympus to NTU's Cheer Leading competition, I just wanted the experience of shooting at an event, since a competition like this is visually rich and stimulating.. photographer's field day.
I didn't shoot for any clubs or halls, so the photos just ended up being archived in my collection.
I did however send those I took of Hall15(my ex-hall) to their website and they said wow, very nice, thank u.. we will put them up.. blah blah, but until now, nothing - Knnbccb
Some of you may have seen these but I have decided to "reprise" some of them to showcase my work and here are (to me) the best 10 photos of that spectacular evening :)
A common theme...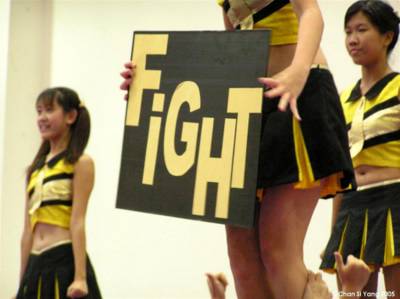 Lets air those armpits!!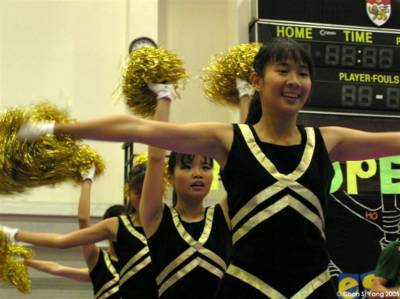 Top of the world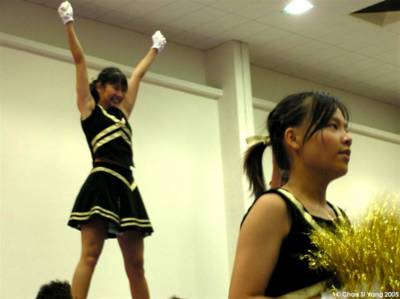 The Singaporean tongue reflex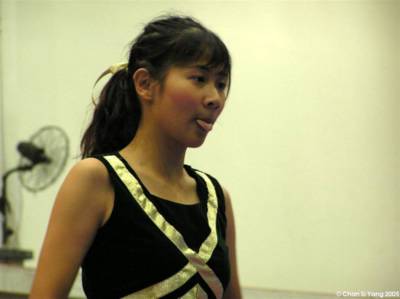 I love this job!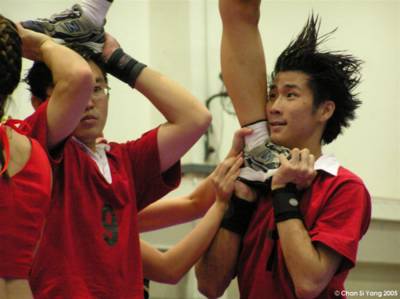 Be still while I climb over your heads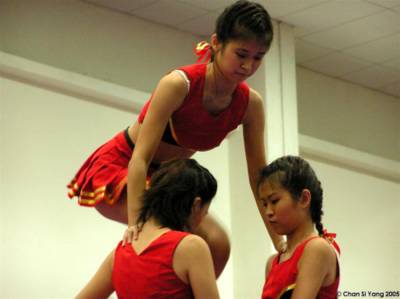 Siao liao, my legs have cramped up.. cannot close already.. must maintain the smile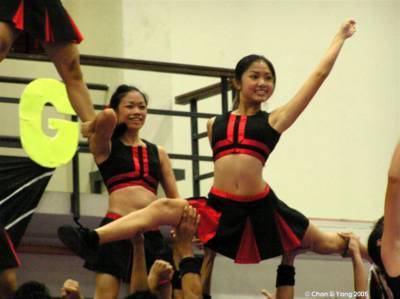 say cheeeeese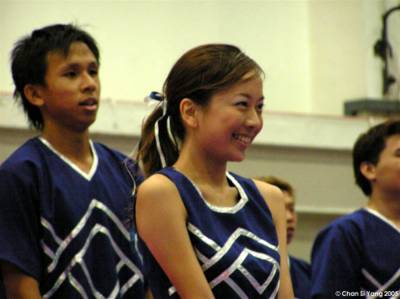 Tell them who's number 1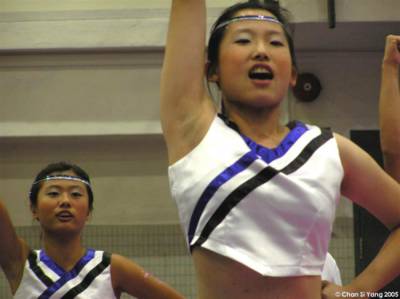 A mini standing ovation