Of Men and Machine
I was in town on Saturday to photograph scenes from the NDP 2005 rehearsals. What so different about it this year is that it is held at the Padang, in front of the steps of the Supreme Court and City Hall. It's held here once every five years. And two things I'm quite excited about are the mobile column of military/police/civil defence hardware as well as the fly past.
I tried to get as close to the Padang as possible but was held back by the endless cordons and army personnel blocking off all routes there. So, I could not get close to the parade venue. However, the surrounding roads were abuzz with moving people, contingents, security personnel, tanks and trucks forming up. I caught some of the action....
(click on the images to enlarge)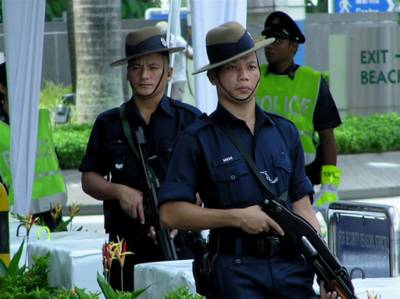 Gurkhas as well as the Police armed with mp5s and shot guns creating a security seal around the Raffles City Shopping centre. Mainly due to the IOC coming to town.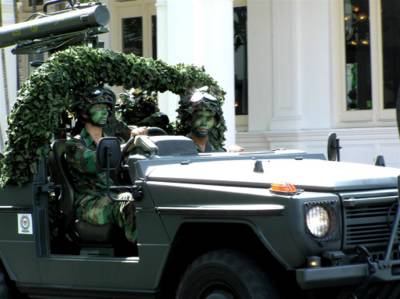 Rover with the "top down", part of the mobile column.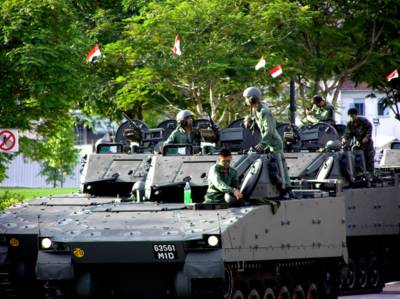 Bionix Infantry Fighting Vehicles forming up along Nicoll Highway, waiting for the signal to roll in.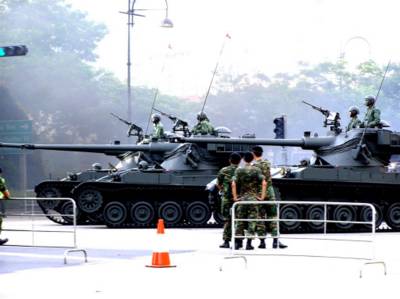 Soldiers look on as these green armoured beasts (SM1 tanks) spew thick black smoke.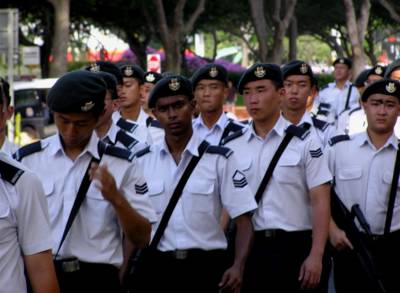 These Airmen walking to the parade form up area make up the Airforce supporting contingent.
They wield the new SAR21 rifle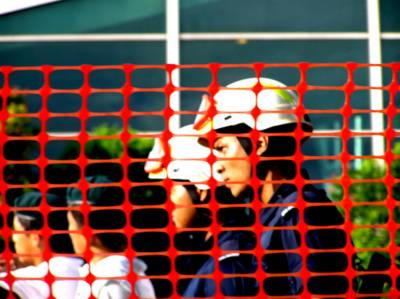 Many young boys dream of being fire men; Civil Denfence fire fighters on the way to the parade form up area.
Do Re Me Fa; these four kiddos took over my seat as soon as I got off.. %$@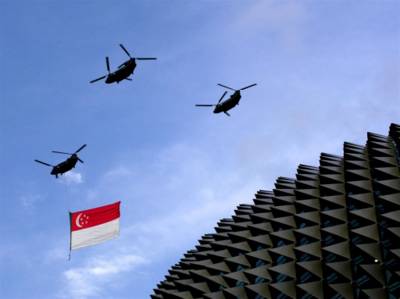 The state flag being flown by a formation of Chinooks as the National Anthem plays after the arrival of the President.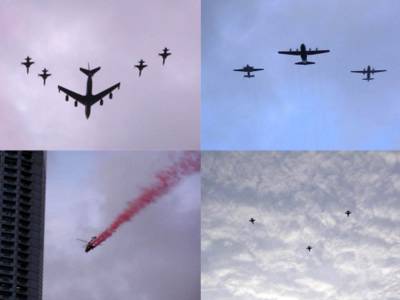 The Flypast; clockwise from top left,
1. The KC-135 Strato-tanker air to air refueling plane is flanked by four ageing F5-E Tigers,
2. A C-130 Hercules is flanked by an E2-C airborne early warning plane on the left and a Fokker on the right,
3. Three F-16 Fighting Falcons thunder across the skies,
4. A Super Puma Helicopter trailing red smoke as it appears to be "checking in" at the Swissotel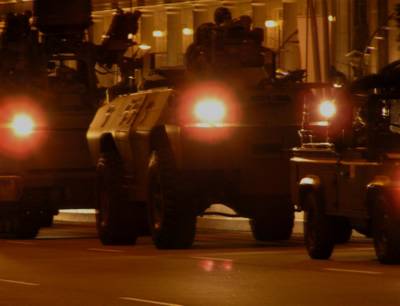 The armoured column rumbles past the crowd on the Esplanade Bridge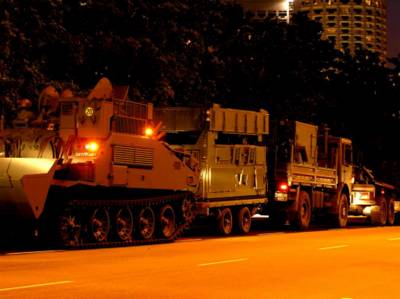 Armoured JAM; Not even these guys are spared the traffic jam.. tsk tsk
Will be covering more from the padang/city area in the next few weeks.. do stay tuned!