Of Men and Machine Part II
I was at the Esplanade/Suntec Area again on Saturday. After a morning of taking photos in my graduation gown with some friends I stayed back to catch the NDP rehearsal.
Last week
I was at the Esplanade Bridge, this time, I positioned myself on the roof terrace of the Durians during most of the show.
After the long day ended, I came home and switched on the TV, there was
a report
that one of the freefallers in the Red Lions team was badly injured as he landed badly after losing control of his parachute. I hope Master Sergeant Chua Koon San makes a full recovery. I guess this shows that no matter how easy they make it look, the dangers of parachuting are still very real.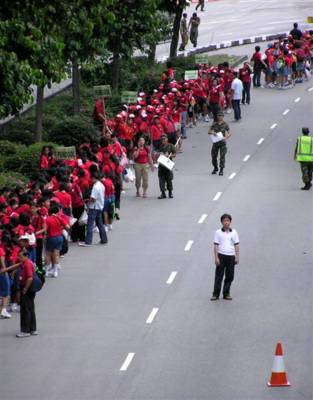 A sea of red; this week the rehearsals were watched by students from all over Singapore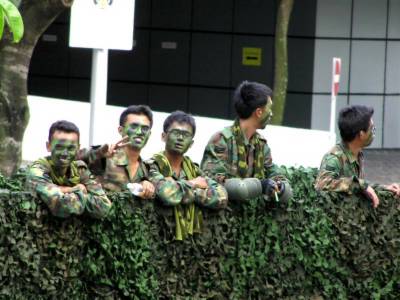 Victory; one of the vehicles of the mobile column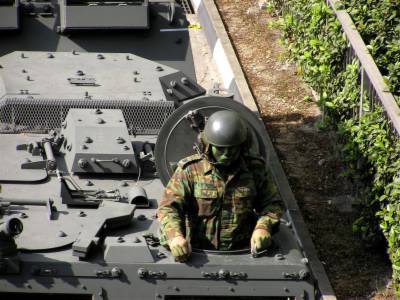 You look a bit green today sir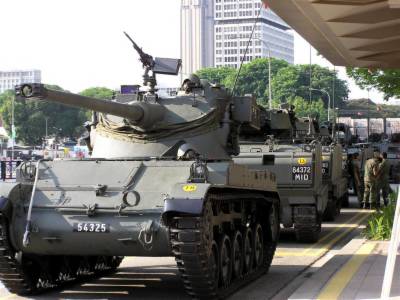 The SM1 tank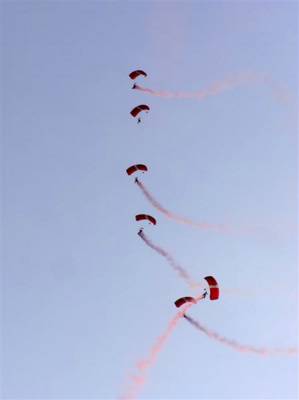 The red lions; at this point I saw them coming down sharp and fast. It was a downward spiral at breakneck speed.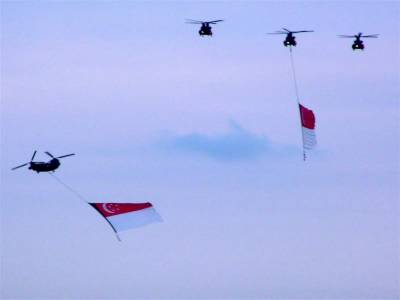 Something you don't see on TV; Here you see 2 flags, the one separating from the main formation just before it flies over the Esplanade is, I presume, a spare flag. Just in case anything happens to the main one.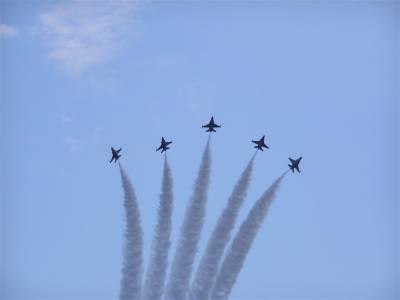 F16s doing a burst... Deafening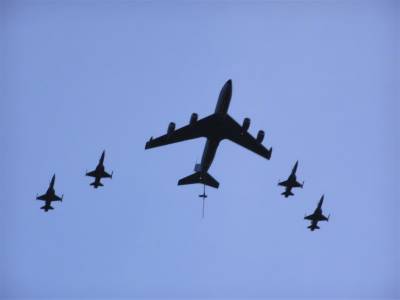 KC-135 Stratotanker being flanked by F5 tigers; you can see the refueling 'thing' sticking out from the tail of the plane.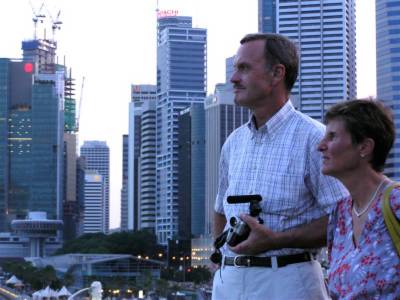 An ang moh couple enjoying the sights, jolly good show!


Something terrible has happened on the bay! So many Fire engines and EMS vehicles!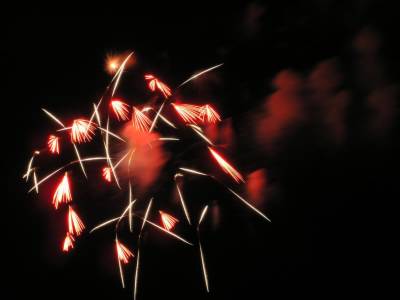 Due to my retarded-ness, most of my fireworks pics has gone to the dogs, this is probably the only presentable one.