Cars and Girls
Yes, another car give-away!...
Last Saturday, Sony Ericsson held a treasure hunt for one of ten teams to win a new Volkswagen Beetle. The competition was sort of a mini amazing race where teams had to race around Singapore in groovy old Volkswagen beetles, driven by their owners of course to various locations. They would report back their progress via video calls using issued Sony Ericsson phones before moving on to the next checkpoint. I was one of three photographers that day and I tagged along with one of the roaming vehicles to snap some of the action...!!!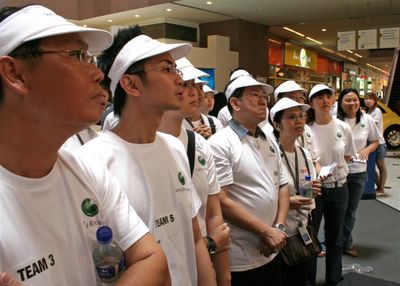 The briefing: The race started off at Millenia walk where the road show was held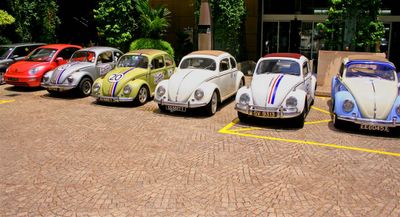 Herbie theme: The Line up of beetles ready to speed off to their first destination!

Thumbs up: One of the beetle drivers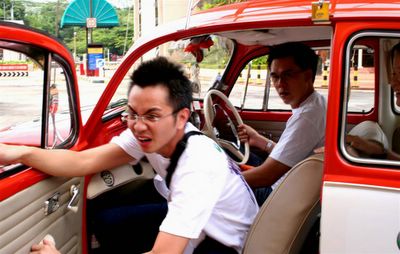 Go Go Go: A contestant arriving at the checkpoint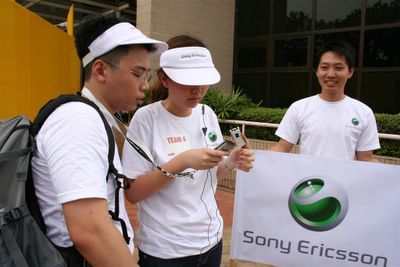 Check Point 1: The Sony Ericsson office located at the SLF building, oh look at the friendly native here to greet us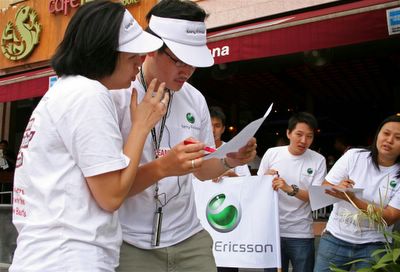 Last stop: Riverside point, hey, isn't that the same guy?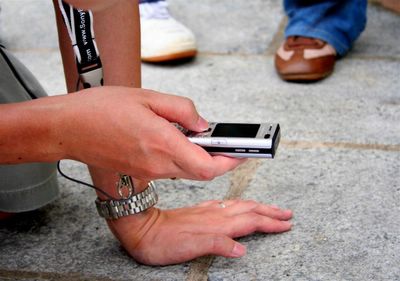 On their hands and knees: We'll do just about anything to win the car !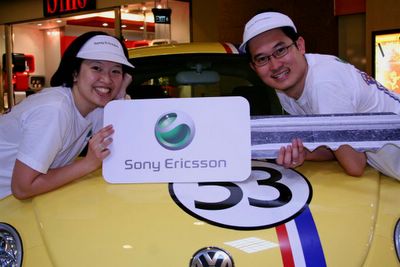 Winning Smiles: The teams on arriving back at Millenia walk had to look for the key hidden somewhere in the building, and it was found way before all the other teams returned

Sadly, I didn't catch the winning moment on camera as I was still stranded at the last checkpoint when news that the car had already been won reached us.
And of course,
the most important part of this post is here...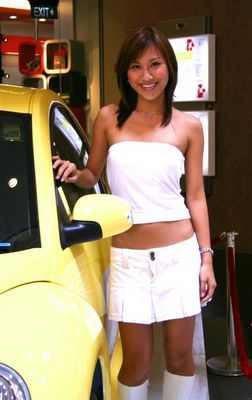 Auto Babe
Auto babes aside, this assignment was by far the most exciting and enriching as I got to learn a thing or two by observing other photographers more Lao Jiao (experienced) than me in action.